This text should be in Russian language so please wait a little bit. thanks 🙂
Dr. Averbuch treats, advises, and accompanies each and every patient
Treatment in the advanced dental clinic in Israel
The dental clinic run by Dr. Alexander Averbuch looks after your oral health
It is important to us that our patients come out with an amazing smile, a good feeling, and most importantly, a sense of worthwhile investment in health that will generate many more smiles in the future.
The treatments are conducted in full co-operation with the patients, giving advice
Oral photography, and meeting the needs of each patient and patient
Dental implants, dental coatings, oral rehabilitation, and patient smiles
Many patients come to our clinic with a wide range of problems, and we make sure everyone comes out with a smile. Our measure of success is the patient's smile, and smiles speak for themselves.
Leading dentistry, with international standard
Our motto is quality care, which provides satisfactory results for all patients, and in all treatments and all at a fair price, how we do it
Focusing on patient needs
Each patient has unique needs,
We are here to answer them and ensure satisfaction


First class dentists
Our team has dentists with specialties
in root canals, dental implants, general anesthesia and more.
The equipment in our clinic
In our clinic we use only up-to-date technologies and state-of-the-art equipment, which is the only way to deliver uncompromising quality.
The treatments
in the clinic
Our dental clinic focuses on surgical and complex treatments such as: dental implants, sinus (bone graft), treatment of periodontal disease, periodontal infections, and oral rehabilitation.
Fully anesthetized dentistry is available in our patient clinic. In addition, you can also undergo local anesthesia, or sedation (blur).
Regularly, the clinic provides various oral restorative treatments such as: root canals with zirconia or porcelain crowns, fillings, displacements, as well as aesthetic dental care such as dental, dental coating, dental alignment, teeth whitening and more.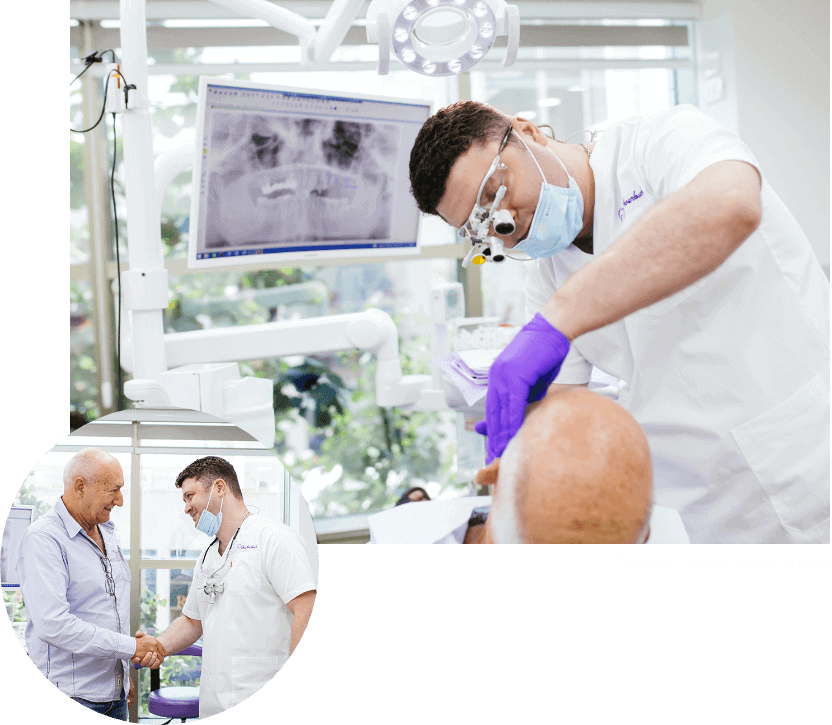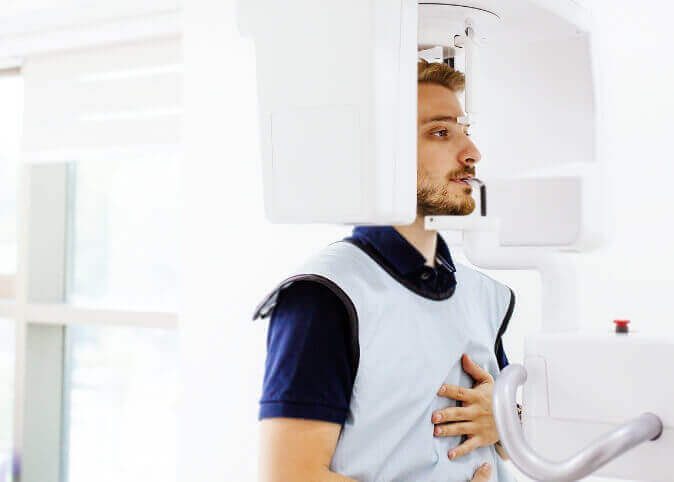 Most treatments begin with a comprehensive examination of the oral cavity, most often through digital x-rays that include: panoramic photography, status photography, and x-rays. T. In addition, patients are credited with using intraoral video cameras to be active partners in testing.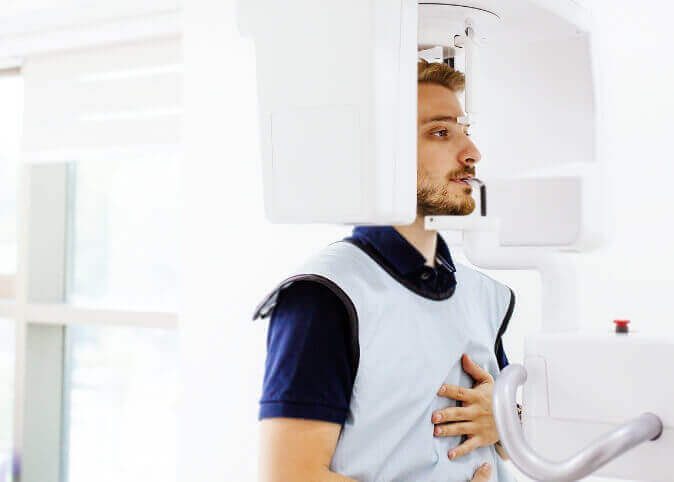 The advanced equipment in our dental clinic has a minimal radiation level compared to other instruments. This level of radiation allows us to accurately perform cyst treatments, bone plastic, root canals, root fill defects and more.
If you want to find out more about our treatments, such as dental implant therapy, sinus lifting, and more, you can learn about the process by clicking the treatment name below.
Other treatments offered by the clinic
ד"ר אברבוך דאג לחיוך שלי, ועכשיו אני לא יכולה להפסיק לחייך 🙂
סמדר יעקובי
לפני 2 חודשים
אנחנו מטופלים כבר שנים אצל ד"ר אברבוך, פשוט רופא השיניים הכי טוב שיש!
רוני ומשה שושן
לפני 3 חודשים
///////// Dentist, and founder of the clinic
Dr. Alexander Averbuch is a D.M.D dentist with extensive experience in complex transplantation and surgery. He is the founder of Dr. Averbuch's Dental Clinic in Rishon Lezion and the owner. Residents of Rishon Lezion and its surroundings know him, his work and his contribution to the community. Under his faith, thousands of patients and the hand went, as they say, another slant.
Dr. Alexander Averbuch performs all types of treatments, and his patient smiles are his professional seal. We would love to schedule a visit with Dr. Alexander Averbuch at our dental clinic.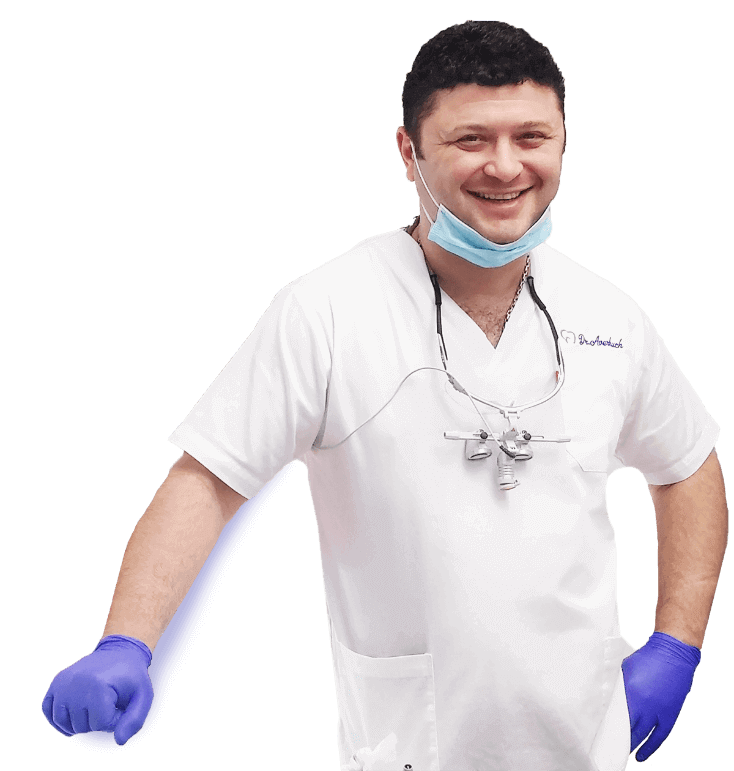 Our blog teaches patients how to get to the clinic less
Health education is a top value in our dental clinic, and we believe knowledge is power. Keeping Healthy
The mouth is the most lucrative investment you can make. Therefore, an oral health blog will teach you how to maintain
Teeth, and enjoy them over time, while maintaining good health!